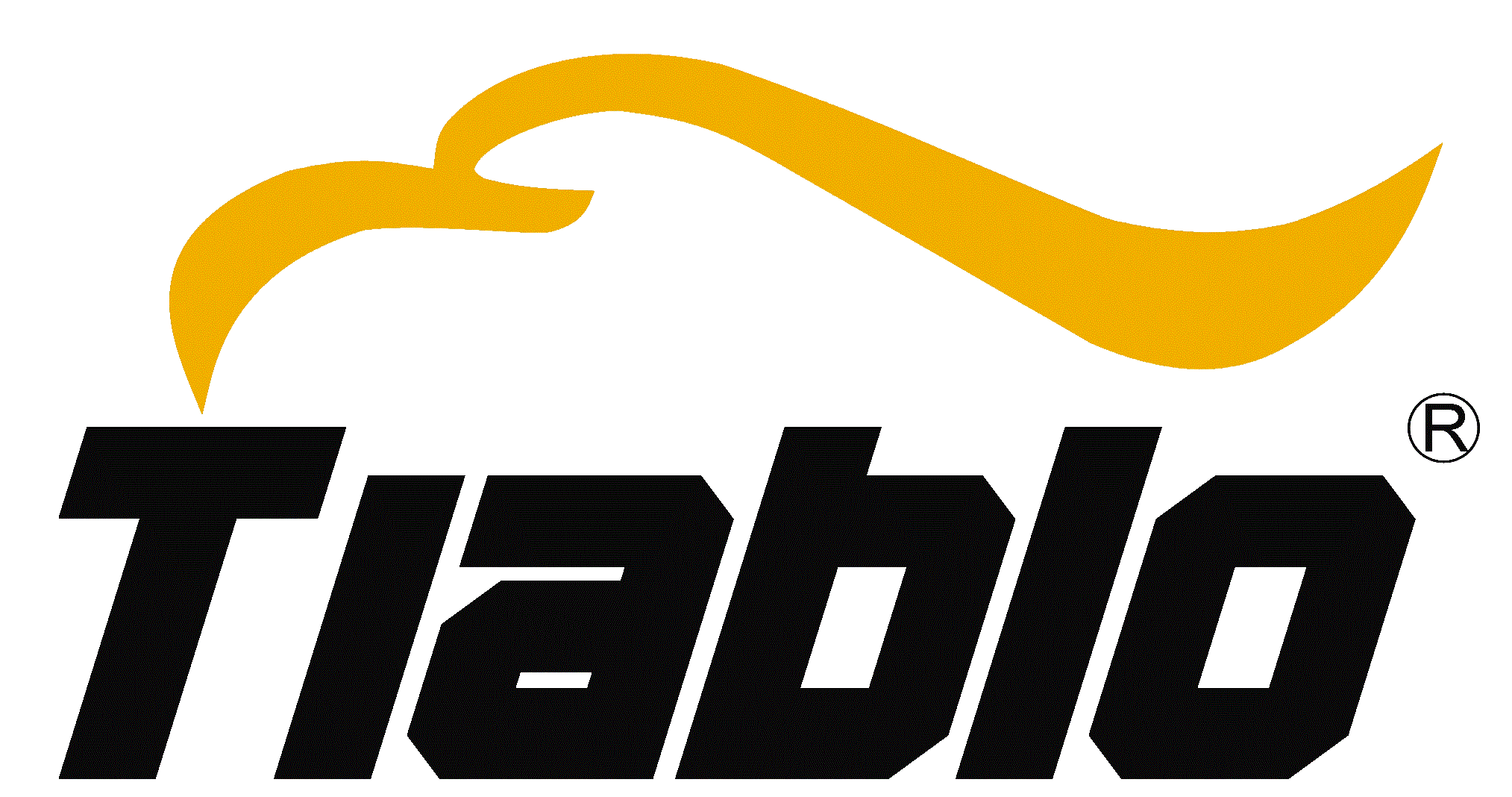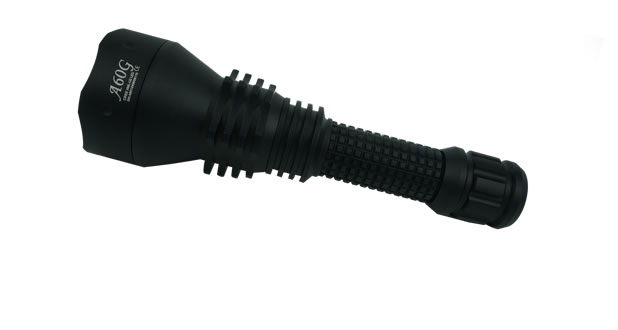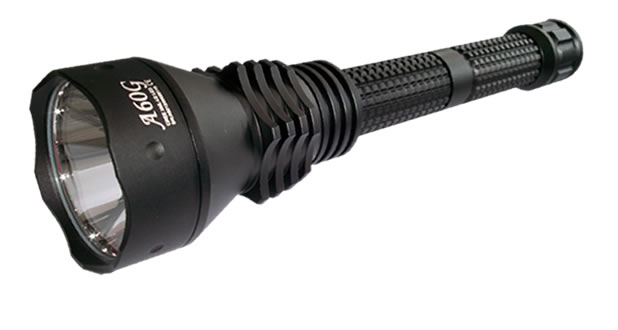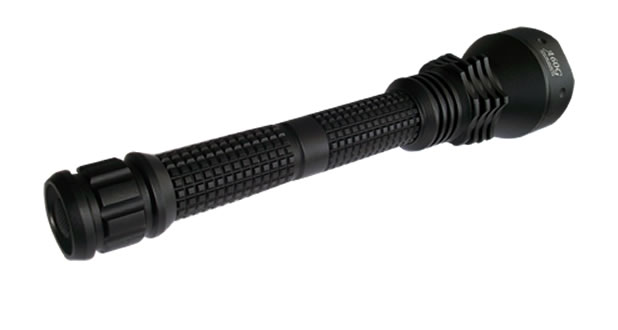 Tiablo A60G
Tiablo A60G designed for law enforcement, military, and night hunting also known as lamping. Built robust with a unique deep reflector made to illuminate distances up to 200 metres. Tiablo A60G Tactical, and Gun Mountable, Flashlight includes a Multilevel Hi-Lo-Strobe switch with 2nd Tactical High-Off Switch, Lanyard, Spare Parts, Gift Box, and One Year Manufacture's Warranty.
Specifications:
LED: Lifetime 50 000 Hours
Reflector: Smooth Reflector 53mm diameter x 55mm deep flood beam illumination over 200 metre distance.
Output Performance:

High: 850 ANSI lumen @ 2.8A

Circuit: Circuit: Step up and down constant current driver, with high efficiency dual mode DC-DC regulator (PWM / PFM).
Working Voltage: 2.75VDC to 16VDC


Runtime Hi-Low-Strobe Switch:

High: 1 x 18650 Li-ion 650 lumen for 85 Minutes
Low: 1 x 18650 Li-ion 50 lumen for 132 Hours
High: 2 x 18650 Li-ion 850 lumen for 110 Minutes

Runtime Tactical Switch:

High: 4x CR123A 800 lumen 85 Minutes
High: 1x 18650 Li-ion 650 lumen 85 Minutes
High: 2x 18650 Li-ion Battery 850 lumen 110 Minutes



Battery Types Supported:
Battery Types Supported with Extension Tube:


Candle: 25 Watt daylight over a 30 Square Metre Area
Lens: Toughened ultra clear glass lens with AR coating
Water Proof: IPX8 Standard tested at 5 metre depth
Body: Hard Anodized Black Type III Aircraft Grade T6061 Aluminum Alloy
Colour: Black
Tactical Type Switch: Forward clicky with 3 Stage Hi-Low-Strobe Output.
2nd Tactical Type Switch: Forward clicky High-Off
Size: Length 189mm, Head diameter 57mm, Body diameter 25.4mm
Weight: 286 g / 10 ounces excluding the battery.
Extras: Gift Box includes 2nd Tactical Switch, Extension Tube, Lanyard, Spare O-Rings, and Spare Glow in Dark Tail Cap Button.
Note: Additional extension tubes are optional, can add batteries to a maximum of 8.5VDC with multilevel switch. When using tactical switch, or an optional remote switch, the maximum working voltage is 16VDC. Working voltage at 2.75VDC will cause the light to flicker as a reminder to replace battery.
Tested with 4GREER 18650PHT31 Li-ion 3100mAh rechargeable batteries, and generic CR123A 3V 800mAh batteries.
The power of a star in your hand....
Tiablo is a Registered Trademark.
Copyright 2013