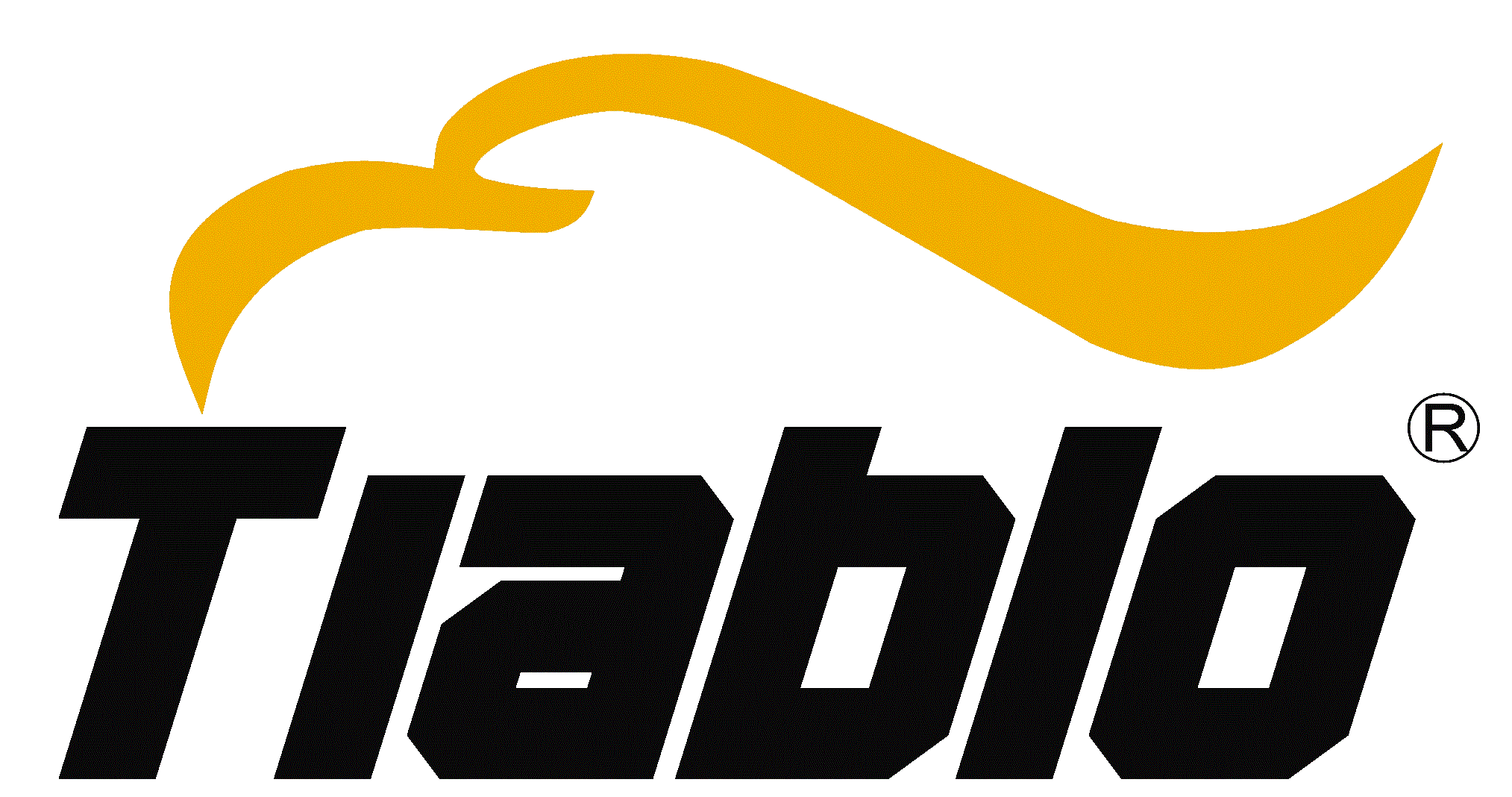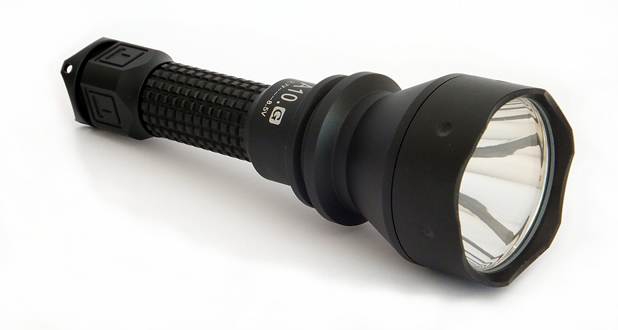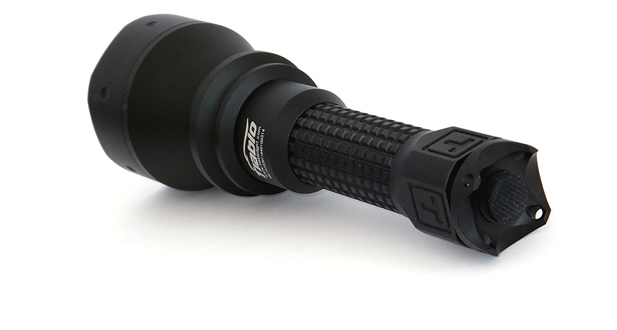 Tiablo A10G R2
Tiablo A10G R2 is an excellent choice for law enforcement, military, and night hunting also known as lamping. Built robust with a unique deep reflector made to obtain a distance over 300 metres with a narrow beam of light. Tiablo A10G R2 includes a programmable switch with user-defined settings, including infinite variable brightness and adjustable strobe speed. Tiablo A10G R2 Throw King LED Flashlight also includes a 2nd Tactical Switch, Lanyard, Spare Parts, Gift Box, and One Year Manufacture's Warranty.
Specifications:
LED: Lifetime 50 000 Hours
Reflector: Smooth Reflector 53mm diameter x 50mm deep provides efficient narrow beam illumination over longer distances than the standard with a higher lumen rating.
Output Performance:

High: 260 ANSI lumen @ 1A

Circuit: Step up and down constant current driver, with high efficiency dual mode DC-DC regulator (PWM / PFM) and circuit to protect Li-ion battery from over-discharging.
Working Voltage: 2.75VDC to 8.5VDC
Runtime:
Battery Types Supported:

1 x 18650 Recommended / 2 x CR123A

Candle: 25 Watt daylight over a 30 Square Metre Area
Lens: Toughened ultra clear glass lens with AR coating
Water Proof: IPX8 Standard tested at 5 metre depth
Body: Hard Anodized Black Type III Aircraft Grade T6061 Aluminum Alloy
Colour: Black
Tactical Type Switch: Forward clicky with 2 Stage User-defined Programmable Output.
2nd Tactical Type Switch: Forward clicky High - Off
Size: Length 175mm, Head diameter 57mm, Body diameter 25.4mm
Weight: 180 g / less than 6.35 ounces excluding the battery.
Extras: Gift Box includes 2nd Tactical Switch, lanyard, spare O-Rings, and spare glow in dark tail cap button.
Multifunction Option:
The Minicomputer within the tactical tail cap switch allow programming for a variety requirements. Click once on the tail cap button for Mode A, click a second time for Mode B, click third time to turn off.
Mode A: Unique infinite variable brightness from 1% to 100% to 1%. Factory default is 100% brightness.
Change brightness by continually pressing on the tail cap button until the desired brightness is visible. During the adjustment, the light will cycle from 100% to 1% to 100% and flicker once at 1%, twice at 50%, and three times at 100% output.
Mode B: Adjustable variable speed Strobe and SOS Factory default 10Hz Strobe.
Enter the Demonstration cycle by pressing the tail cap button for 3 seconds. All features will cycle continuously. Press the tail cap button once when the desired setting is visible.
Demonstration cycle: 10Hz strobe SOS Standby Flicker every 2 seconds at 10% brightness Infinite Brightness 1% to 100% to 1% without flicker Strobe 15Hz to 1Hz Kindly note removing the tail cap will reset user defined program to factory default.

Note: Working voltage at 2.75VDC will cause the light to flicker as a reminder to replace battery.
The power of a star in your hand....
Tiablo is a Registered Trademark.
Copyright 2014